CONTACT US

Lightjourney Communications is a boutique web and online services firm with a proven track record. While we welcome business from all quarters, we specialize in providing creative and economical solutions for community, educational and small to medium-size organizations.

Although the size, goals and requirements of organizations vary greatly, Lightjourney is available to assist you in determining the best solution for your organization. From a free initial consult, to a more in-depth analysis, our staff can help you in finding the most appropriate options.
The staff of Lightjourney has a long history of developing fully integrated web and online services tailored for small to medium-sized organizations, and we would be happy to discuss your unique needs and requirements.

At Lightjourney our goal is to take care of ALL your communications and marketing needs, so you can spend your time on what you know best—your mission!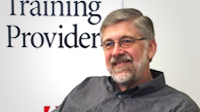 Contact by phone or text

For more immediate contact, call or text 610-585-1732
Contact by email

Click here to contact us
Contact by postal mail

Letters and payments may be mailed to: Lightjourney Communications, PO Box 221, Flourtown, PA 19031
Payment for services

Payments may be made by check or bank draft. Lightjourney is no longer able to accpet credit card payments. For recurring payments, you may avoid writing monthly checks by asking your bank to set up direct fund transfers from your account to ours. Contact us for more information on setting up direct fund transfers.